Making memories that last a lifetime in Door County.
Ephraim Village Cottages is a family owned property with 12 newly decorated cottages situated on three acres in the heart of Ephraim in beautiful Door County, Wisconsin. Each 1-3 bedroom cottage has a private entrance, BBQ grill, picnic table and most cottages have a deck with table and chairs as well as a clothes line.  Cottage interiors are equipped with a full kitchen, full bath, comfortable beds, relaxing living space, flat screen television, AC/heat, table fans, and a fireplace/woodstove (in 10 of the 12). Wi-fi is strong enough to have a working vacation, connect with family over video, or to update social media with vacation sights and adventures. Guests enjoy the privacy and the safety of the secluded property where kids play freely and adults take a moment to just breathe. We welcome reunions, ladies weekends, men's golf outings, and a place of respite for runners and cyclists. Children experience what a safe, carefree, fun-filled, childhood filled with a love for the outdoors is like. Oh, and the family dog is welcome too. Starry nights and refreshing mornings await you and your family at Ephraim Village Cottages where people come to make memories that last a lifetime.
These guests took memories as their souvenir.
"We spent one week at Ephraim Village Cottages and it was fantastic! Very close to a beautiful beach, quiet and with a lot of fun games and a playground for kids! The owners are very nice and ready to assist for any problem you might have! I strongly recommend it!!"

Cristine P.
"The cabin was immaculate - very, very clean. Everything we could have needed was provided, and the owners were fast to respond to texted questions. The firepit was a great way to unwind - and the lake is truly steps away."

Brianne S.
"Our family had a wonderful stay at Ephraim Village Cottages. It was comfortable, clean and pleasant. The location is so close to all the best things Door County has to offer. You will have a wonderful time if you stay there!"

Brett R.
"Check in and check out were the easiest I've ever experienced. The owner, Daryl is really friendly. I would recommend this if your are looking for a quiet, clean yet very close to town place to stay."

Victoria W.
"Loved the cottages! We stayed at the Wee One for a week. It was clean and cozy. Daryl is very friendly and accommodating to all of the guests which is a plus in my book."

Leslie B.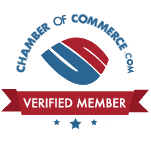 We accept reservations via our online website portal, AirBnB, VRBO and Booking.com.  We prefer that guests make direct reservations with us either via the portal or by phone or email because it saves the guest money by avoiding third party fee and it helps us keep our prices reasonable because we also do not incur host fees.  All reservations require a deposit of 1/2 the base rate (before taxes) with the remaining balance due upon check-in.  We prefer cash or check (again…not paying credit card fees helps us keep rental rates lower) but we will accept Mastercard, Visa or American Express if the guest is more comfortable with that payment method.  To reserve a cottage directly please call:  920.559.2565 or email: cottages@ephraimvillagecottages.com
All reservations required a 50% deposit of the base rate before any taxes are added.  Deposit is due by January 31, 2023 if the reservation was made in 2022 for the 2023 season.  Reservations made in 2023 require a deposit no later than 4 weeks prior to the first date of the reservation. The balance for the reservation is due upon arrival. Pets require prior approval.  Though we do not take a pet deposit, we do charge $25/day/pet ($100 maximum per pet). We prefer deposits via money order or check.  Make deposit checks payable to: Ephraim Village Cottages, PO Box 173, Ephraim, WI 54211 
Life happens and sometimes a guest must cancel a reservation.  If we are able to re-rent your cottage for part of your stay or for the total stay, we will refund the money for the dates re-rented.  If we are unable to re-rent the cottage for part or all of the cancelled stay, we will not refund any money.  To receive a full refund, please cancel the reservation with a minimum 45 days advance notice via email at:  cottages@ephraimvillagecottages.com
Quaint and cozy, inside and out.
Private cottages in the heart of Door County, Wisconsin.  Perfect for a retreat from the busy city life or as a place of rest after a fun-filled day exploring all that the Door peninsula has to offer.  Wisconsin vacation. Ephraim Village Cottage is the place where guests make memories that last a lifetime and take those memories home as a souvenir.  Step back in time to a simpler life where the air is clean, the sun warms the day and the stars light the night. Welcome to your Door County vacation destination.
Look forward to a relaxing stay.
Booking is a breeze with online reservations.
Click the button below to get started.